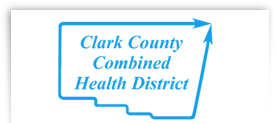 HUMAN IMMUNODEFICIENCY VIRUS (HIV) PREVENTION
In order to prevent HIV in Clark County, the Healthy Life Skills for HIV Prevention program is designed to teach attitude and behavior skills which aim to decrease and ultimately halt the spread of HIV in Clark County and beyond. Educational presentations, workshops, testing and counseling services are provided to aid in this effort.

STD/HIV CLINIC HOURS:
Monday from 5:00 PM - *7:00PM

*Clinic size is limited and may be cut off before
the above listed times. For additional questions,
or to speak with an STD/HIV nurse, call (937) 390-5600.
---
Address
529 East Home Road
Springfield, OH 45503